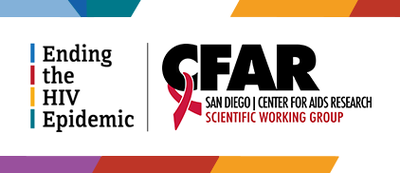 Today we have the tools to end the HIV epidemic. The Ending the HIV Epidemic: A Plan for America (EHE) initiative will leverage critical scientific advances in HIV prevention, diagnosis, treatment, and care through the successful programs, resources, and infrastructure of the Centers for Disease Control and Prevention (CDC), National Institutes of Health (NIH), Health Resources and Services Administration (HRSA), and Indian Health Service (IHS). Coordinated by the HHS Office of the Assistant Secretary of Health, this initiative focuses on four key pillars (Diagnose, Treat, Prevent, and Respond) as the key EHE strategies that together can end the HIV epidemic in the U.S. HHS has proposed to address the ongoing HIV public health crisis with the goals of first reducing numbers of incident infections in the United States by 75% within 5 years, and then by 90% by 2030.
Success of the EHE initiative will depend on trusted partnerships among local and state health departments, communities, and research institutions. The Centers for AIDS Research (CFAR), as the research platform of the EHE initiative, support implementation science research by addressing the four pillars. CFARs are partnering with local, county and state health departments and community-based organizations (CBOs) funded by the CDC, HRSA, and IHS to help develop approaches to fulfill EHE goals.
After a robust strategic planning process in mid-2019, the San Diego CFAR (SD CFAR), a world leader in HIV research, unanimously agreed to convene an EHE Scientific Working Group (SWG). The SD CFAR EHE SWG convenes established and emerging investigators as well as public health advocates, CBOs, municipal stakeholders, and consumers with diverse expertise and interest in addressing the HIV epidemic to advance a framework for achieving EHE targets. Together these scientific and community partners are addressing the four pillars through laboratory, clinical, and behavioral research, along with dissemination and implementation science, and public outreach.
The EHE SWG is timely and important. SD CFAR is now the only NIH-funded CFAR in Southern California, a region identified as a "hotspot" for new HIV diagnoses – comprising 5 of the 8 California counties targeted in the EHE initiative. As such, the SD CFAR plans to expand our reach beyond San Diego by partnering with stakeholders in Riverside, San Bernardino, Orange and Los Angeles counties as well as health jurisdictions in Arizona and Nevada. In addition to expanding our implementation science and behavioral science capacity, the SD CFAR hopes to play a critical role in the regional response by informing local HHS partners on best practices well as by collecting and disseminating data on the effectiveness of approaches used in this initiative.
Dr. Susan Little is the Director of our EHE SWG, given her research portfolio and leadership track record. The inagural EHE SWG meeting was held on November 19, 2019. 
For more information, contact cfar@ucsd.edu.