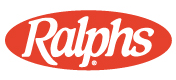 Supporting the UC San Diego HIV Institute is as easy as linking your Ralph's grocery rewards card! Connect your Ralphs rewards card with the grocer's Community Contribution program to donate a portion of every purchase to the charity of your choice. Of course that would be the UC San Diego HIV Institute!
Your effortless donations will support HIV and AIDS research and care throughout UC San Diego. What are you waiting for? Check out these registration instructions now. 
Please note Ralph's requires supporters re-register every September 1st.
---

Make your purchases count year-round and help the UC San Diego HIV Institute every time you shop online for free! There's 1,777 socially-responsible stores helping to make donations happen. To learn more or sign up now, click here