The mission of the Administrative (Admin) Core is to serve as the central hub for the San Diego Center for AIDS Research (SD CFAR), providing leadership, support, connectivity, vision, and strategic planning to foster ground-breaking HIV research within our Center.
We have a strong track record of synergizing high impact multidisciplinary research that emphasizes our Center's research priority areas of optimizing HIV care, relieving health disparities, finding a cure and developing vaccines. Training the next generation of HIV scientists is integrated throughout all of our priorities and activities.
We have developed, foster and continue to grow a dynamic, multi-pronged program that involves all of our Cores, Scientific Working Group (SWG) and member institutions. Our connectivity extends to our diverse binational community, as well as our national and international collaborators.
The Admin Core accomplishes our mission through:
Leadership and Communications: Scientific and administrative leadership, coordination and enhanced communication across our Center.


Fiscal and Regulatory: Fiscal management and reporting to Core and SWG Directors, grant recipients, member institutions and the NIH.


Community Engagement: Partner with, support and galvanize a wide range of communities in San Diego and across the border region for HIV research.


Strategic Planning: Cultivate continuous evaluation, quality improvement, and strategic planning.
---
What is the Admin Core up to on any given day? Take a look at a snapshot of how the Admin Core supports the SD CFAR.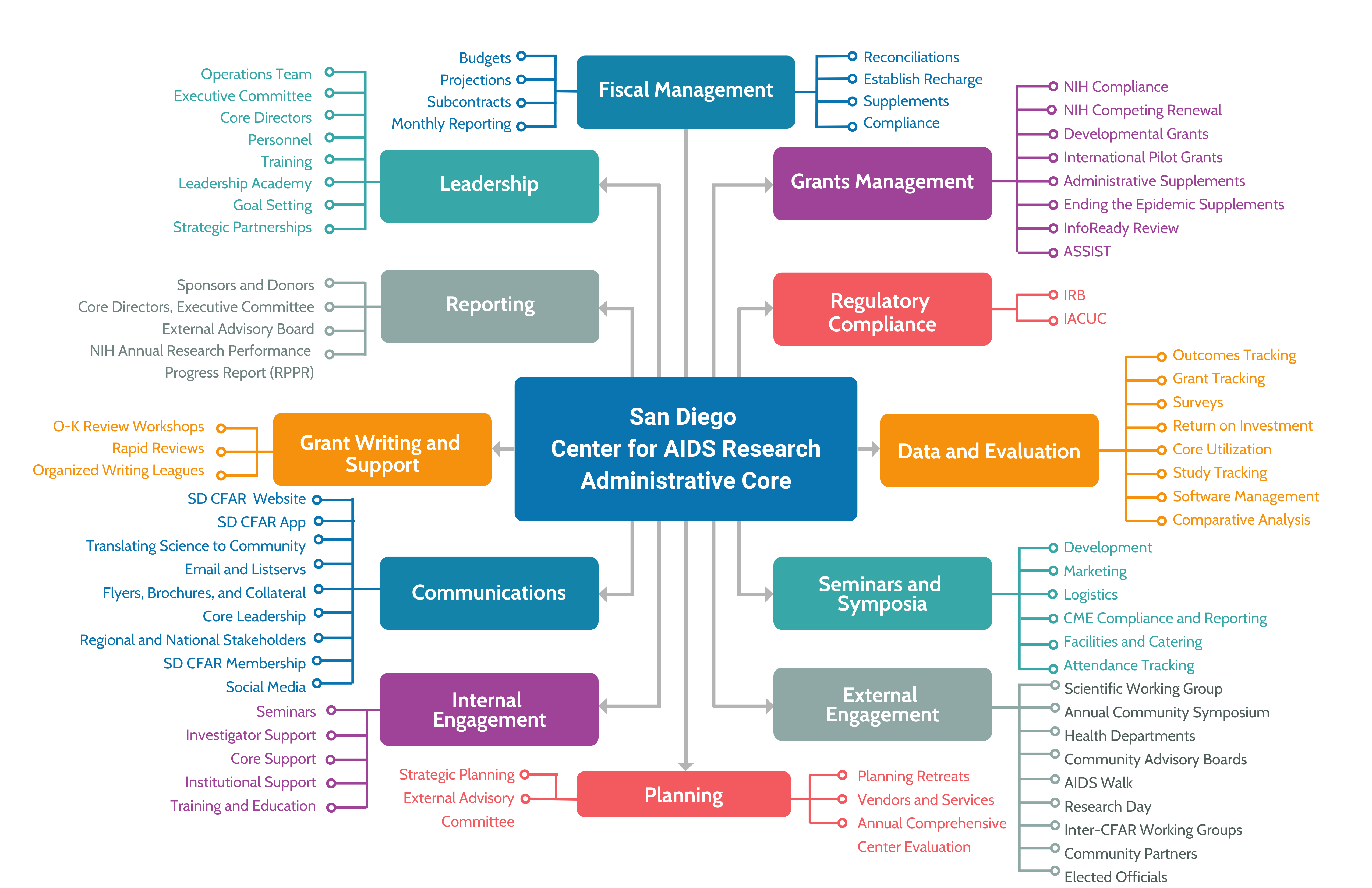 Click here to see a larger version of the Admin Core snapshot